Garage Openers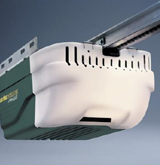 Opening the garage door manually can be very time-consuming. Not only that, if you return from a hard day at work, the last thing you would want to do is go through the hassle of opening your garage door manually. Not only that, there is always the risk that intruders can enter your garage in that manner and threaten you so that you go inside and close the garage door quietly. Apart from that, even if you're thinking about a leisurely drive around town, you would think twice because of the physical labor required to get that garage door opened. For these reasons, and many more, hire us to say goodbye to these worries.
To solve all your problems, we have the best solution for you. We offer automatic remote controlled garage doors which can open by a push from a button. Not only would you not have to make innumerable rounds between your car and your garage, you would be saving time and storing some of your energy. An automatic garage door is a convenient option and if you are looking for a service provider, you found it.
Not only does Garage Door Repair Raleigh make sure that your convenience is the top priority, we also make sure that security is accompanied by our services. An automatic garage door is a lot more secure, for obvious reasons. It takes less time and you can get into your house faster. Apart from its inherent security feature, we offers additional security services and security systems that will allow you to use your garage with assured safety. We provide customers with motion sensors which turn on lights if any movement is detected around the garage. Apart from that, automatic lights are also installed by us so that whenever you enter or leave your garage through the automatic garage door, these lights will come on. No more fear of strangers hiding in the dark.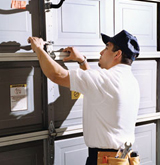 One of the most attractive features about automatic garage doors is that with a special feature installed, you can open your garage door through the internet. In this manner, if you have guests over who want to go around in their car, you can open and close the garage door for them. We provides this feature and also sends a team of professionals to install this special feature into your system. This has to be one of the most convenient features of an automatic garage door opening system. It is ideal for those who have unexpected guests dropping in most of the time. You may be far away, but with an internet connection, you can provide your guests speedy access to your house.
Get in touch with us soon to learn more about our services and the security features we provides.