Garage Installation
Parts Installation
Garage Installation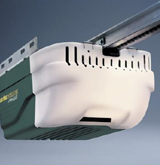 Are you interested in learning more about having a new garage door installed? If the answer is "yes" then you have come to the right place. We employs a team of experts that install, maintain and repair almost any make and model of garage doors. We are the garage service you can trust when you want a new garage door installed at your residence.
We work with practically any type of garage door and with any material – from a carriage door, steel, or composite door, to glass, traditional wood or any other type of door. we can install your new garage door for you. If you have already made the decision to have a new garage door installed, you have probably thought about the following: the
design of the door. Consider the importance of curb appeal. If your garage is forward facing, then you might put more thought into the design than if the garage is in the rear of your house and on a street where no one really pays much attention to it. If this is the case, functionality probably takes precedence over appearance. Regardless, we can help you select the proper design for you.
You've probably also questioned which type of material would be the best for you. You can choose from popular materials such as wood, aluminum, fiberglass, and steel. Each one has its benefits. If you are curious as to the differences of these materials, reach out to the experts at Garage Door Repair Raleigh . Briefly, wood might need more upkeep than other materials but it adds a certain rustic charm that other materials don't offer. Aluminum is long-lasting. Steel is durable, and strong. we provide additional information regarding the various materials available for your new garage door installation. Call us to find out more. We can even send one of our experts to your house to provide a free in home estimate. This will allow you to have an idea of the price and also to compare our rates to other places. We are confident that you will soon discover that we are your best bet.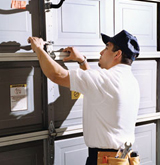 Simply looking for garage door repair services? Did you attempt to install a garage door on your own but caused damage to the door? We can help you with that too. Besides the installation of new garage doors, we repair garage doors and make upgrades when requested. Maybe you need better insulation in your garage. Maybe you want the handles upgraded. We can handle that for you. All you ever have to do is pick up the phone and give us a call.
As mentioned, free estimates are available when it comes to our garage door services. All you have to do is give us a call and someone will delightedly help you out. Contact Garage Door Repair Raleigh today to discover more about all of the handy garage door services that we offer.